🌞 Summer is just around the corner, and it's time to get your body and skin in shape! Introducing the examples of Global Pharma CM products for healthy hair, skin, nails and a slim body, which you can have under your private label. 💪🏼💅🏼🌟
Our powdered lozenges contain Fibregum™ acacia fiber derived from carefully selected acacia gum juices. With a minimum of 90% soluble fiber per dry weight, Fibregum™ can help prolong the feeling of fullness after meals for healthy weight control. Plus, it has a low-calorie count, high intestinal tolerance and is safe for your teeth!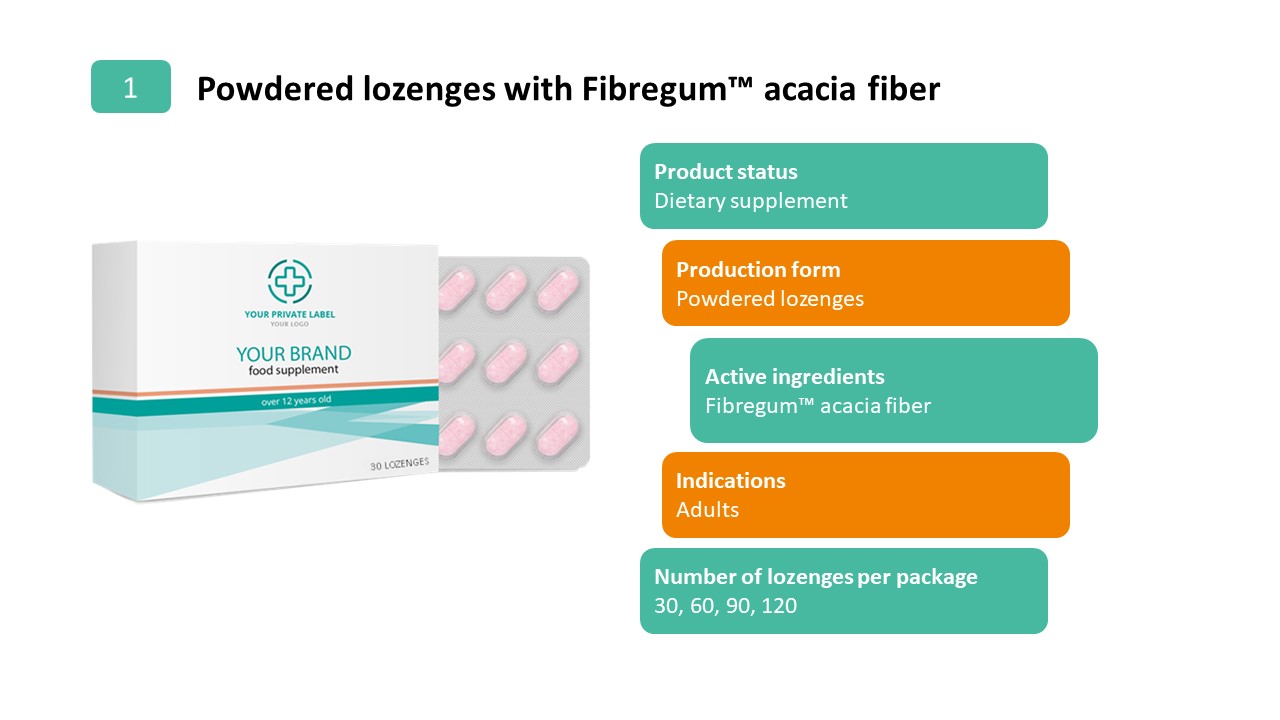 Our hard capsules contain a powerful blend of nutrients, which help maintain healthy skin, hair and nails. With riboflavin, vitamin A, selenium SeLECT® and extracts of horsetail and nettle, you can be sure that you're getting the best for your body. Vitamin C protects cells from premature aging, copper helps maintain skin and hair pigmentation and zinc and biotin help keep your hair healthy!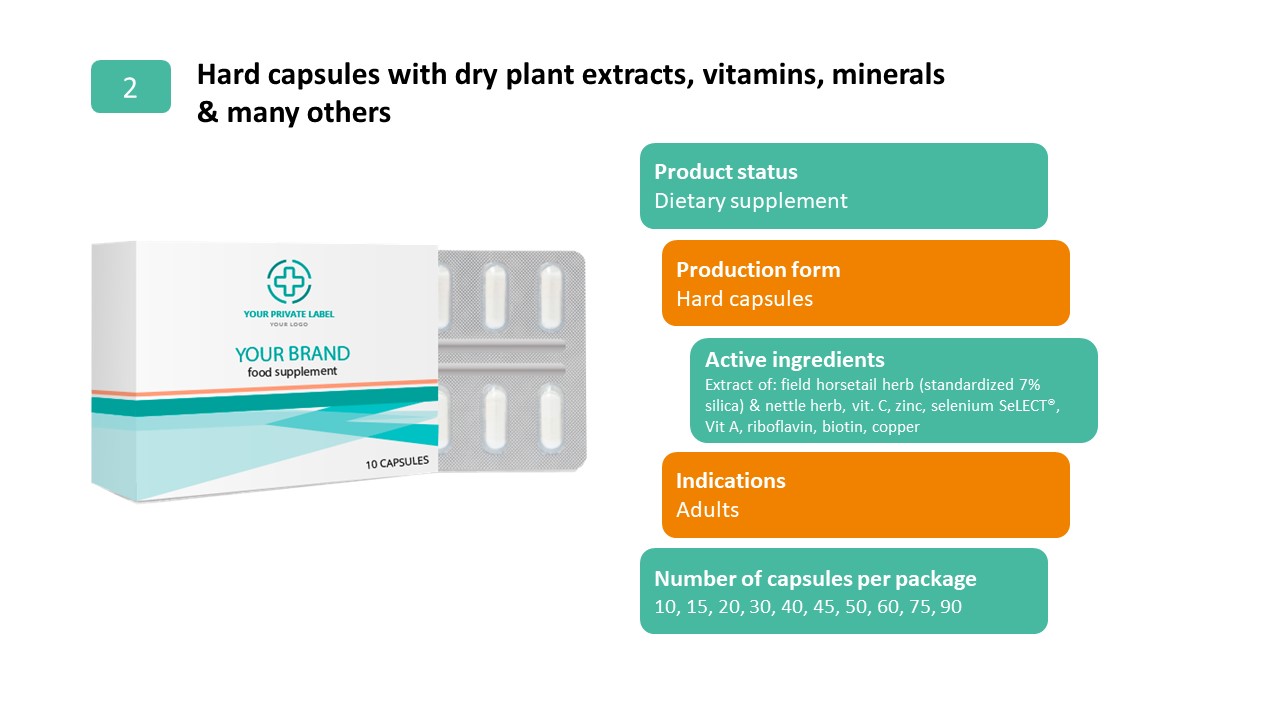 For a more comprehensive approach, try our coated and uncoated tablets. With grape seed extract, vitamins C, E, Beta-carotene and selenium, you'll get a powerful boost to your skin's collagen production and protection against UV damage. Niacin and riboflavin help maintain healthy skin, while copper helps with pigmentation. And, of course, zinc and biotin are essential for healthy hair.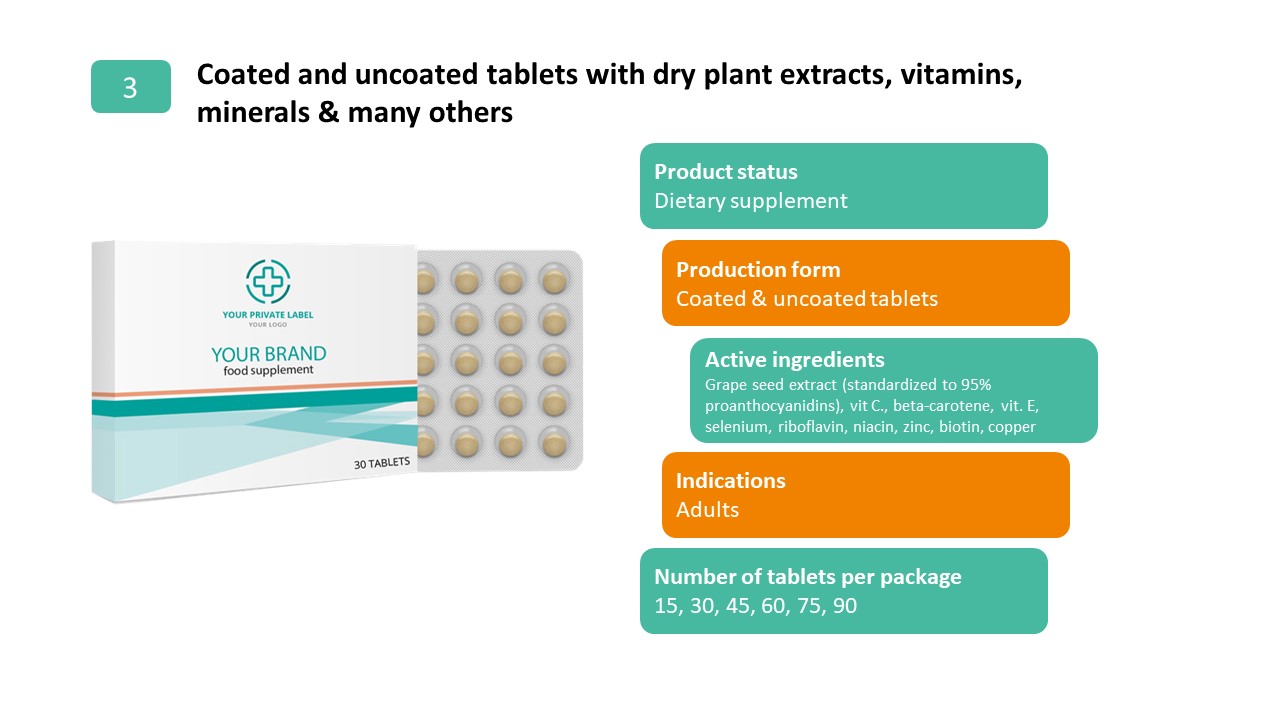 Stay up to date with the latest news and follow our profile on: